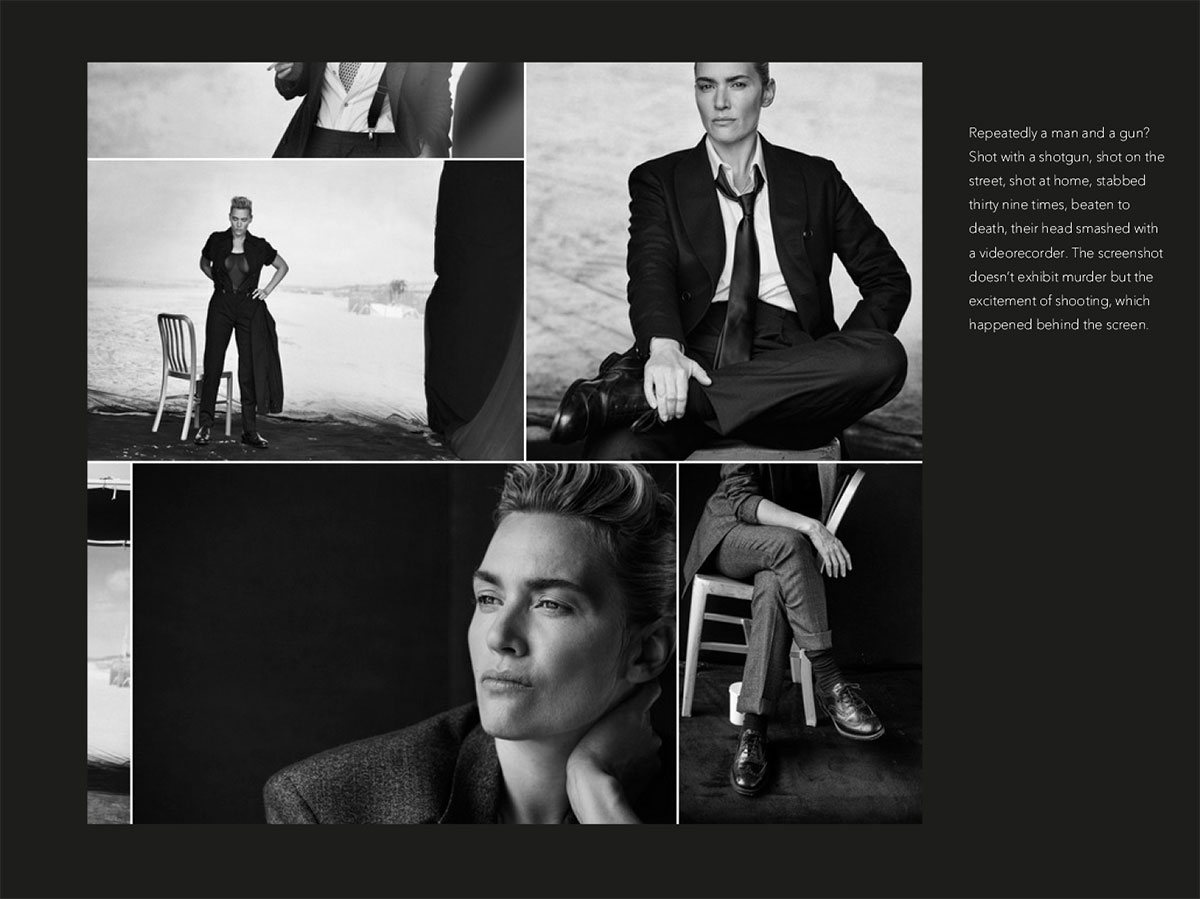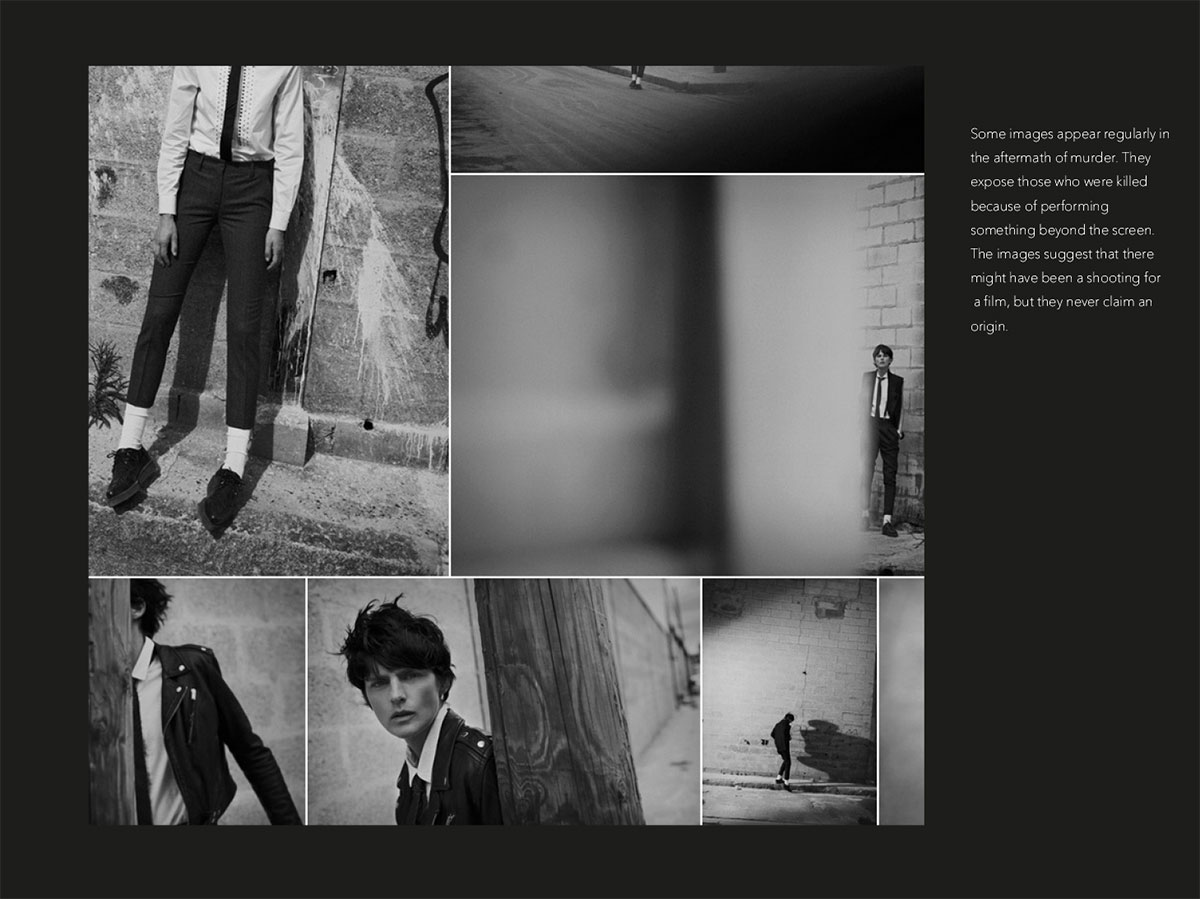 Identifications - Screenshots of Murder
Photo collage, silvergelatin prints, four frames, each 73 x 53 cm, 2016.
The photo installation examines images of transgender performance and lesbian drag king cultures, which have found entrance into popular culture and the fashion world in the early 1990s. Those images suggest the fulfillment of gender flexibility in present-day capitalism by commodifying the rise of alternative masculinities while simultaneously implementing some old forms of problematic representations of transgender and drag. They use aesthetics of crime and murder established throughout film history in which transgender identities have mainly been victimized and killed. What is taken out of those representations is their link to ongoing murder of transgender people. The photo installation makes this link explicit by claiming that a fictional film produces those crimes. Fashion images by Peter Lindbergh serve as screenshots of this fictional film, they were reappropriated from his photo agency's homepage.